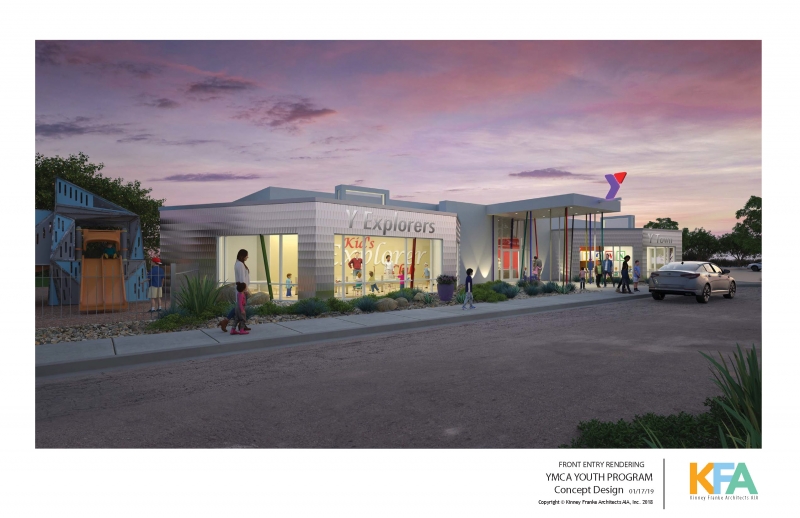 A SNAPSHOT OF MARIA TODAY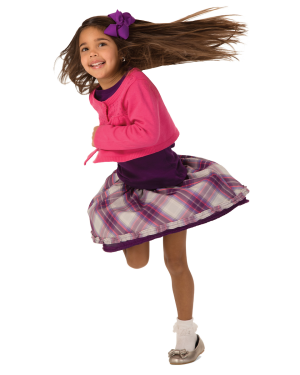 Three year old Maria is cared for daily by her elderly grandmother while her mother works. Her mother pays a few dollars a week to Maria's grandmother, which makes this childcare option the most viable for their family right now, especially since they have limited means. Maria is an only child and is full of energy and curiosity, and this can be hard for her grandmother to keep up with. Maria's mother knows it is time to place her in preschool so Maria can not only interact with other children her age, but also be in a structured environment where she can learn and grow.
Maria's mother has heard wonderful things about the YMCA of San Angelo's Little Explorers Preschool Program, and knows they serve low-income families in order to make high-quality, state-licensed childcare affordable and accessible to all. She calls the YMCA, but they do not have any immediate openings in the Preschool Program. Instead, Maria is placed on a wait list, but the average wait time is one year. Maria's mother is at a loss and does not know what to do, but... IT DOESN'T HAVE TO BE THIS WAY.
THE COMMUNITY NEED
Our children need your help! It is critical to ensure that early in a child's life, no matter their socioeconomic status, they are exposed to positive environments that encourage teamwork and collaboration, and make learning fun and exciting. The growing demand of those wanting to join The Y's programs, is a testament to our good work. YMCA of San Angelo only has one facility, located at 353 South Randolph Street, which limits the number served in Preschool, Day Camp, and Summer Camp. The current daily capacity is 130 children – 30 in Preschool and 100 in Day Camp, a total of which 34% are low-income. The current Summer Camp program capacity is 370 children. Daily, we encounter children like Maria, who desperately need affordable, high-quality childcare now. They are placed on a waiting list for our programs. Preschool alone averages 75 children on a year-long wait list. The time has come for YMCA of San Angelo to expand.
THE PROPOSED SOLUTION
The Y is proposing to build a second location at 2833 College Hills Boulevard. It will be known as the Y Preschool and Youth Development Center. The capital project includes renovating the existing 11,000 square foot facility to accommodate the Little Explorers Preschool Program, Day Camp, and Summer Camp. Additionally, a new 12,000 square foot multi-use center, with a cafeteria and basketball court will be constructed.
The Y will relocate the Little Explorers Preschool Program, Day Camp, and Summer Camp to the Y Preschool and Youth Development Center. By moving these programs, the daily capacity will increase 90%, from 130 children to 247 children served – 72 in Preschool and 175 in Day Camp. The Summer Camp capacity will increase 20%, from 370 children to 445 children.
PRESCHOOL AND Y-TOWN
The renovated building will be designed as Y-Town, an interactive city, with classrooms and activity rooms so children can learn through activities and play. The room themes will include a miniature grocery store, an interactive science museum (modeled after the DoSeum in San Antonio), a LEGO room (where children can construct larger scale projects), a sand play room, a water play table, and will include features such as traffic lights, crosswalks, and more for children to learn through activities and play.
MULTI-PURPOSE CENTER
The multi-purpose center will consist of a basketball court, cafeteria, and an indoor playground. All youth program participants will utilize the center for sports and other team-building activities.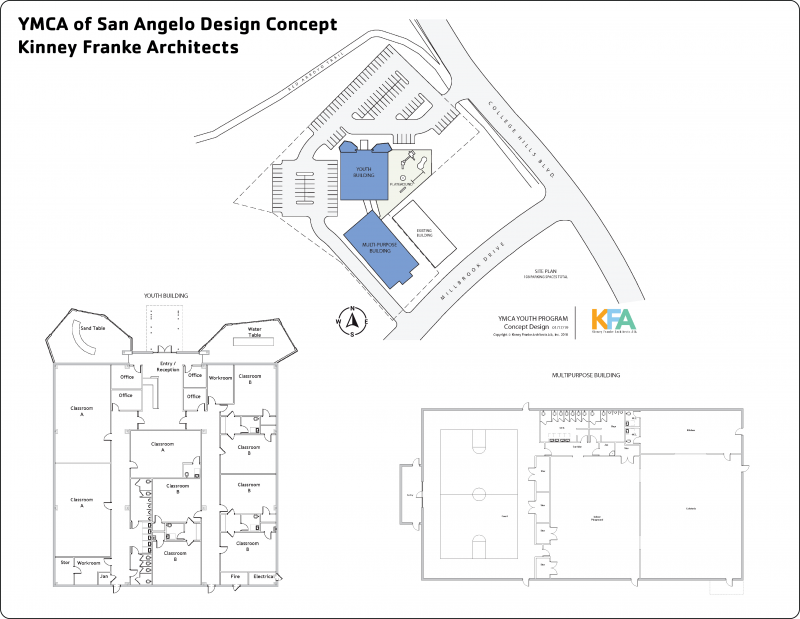 CAPITAL CAMPAIGN TIMELINE
PLEASE GIVE TODAY
The Capital Campaign goal is $7.5 million and we are striving to reach it by Winter 2020, but we need your help. There are several options to give.
DONATE OR PLEDGE
As a personal or corporate gift, a one-time donation or pledging gifts over time is a wonderful way to contribute to the campaign. You can also use your gift to honor or memorialize a loved one. Print a donation/pledge form here, OR
Donate Online:
BRICK PAVER
Brick pavers are an excellent way to support the Capital Campaign of YMCA of San Angelo! For a donation, a personal message will be engraved on the brick size of your choosing. Print an order form here, OR
Order Online:

Mail Forms To:
YMCA OF SAN ANGELO
ATTN: Capital Campaign
353 South Randolph Street
San Angelo, TX 76903
MARIA'S BIG PICTURE TOMORROW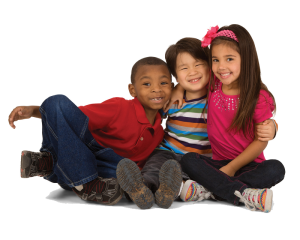 This project will ensure Maria, and hundreds like her, will not have to wait a year to join the affordable, state-licensed YMCA of San Angelo Little Explorers Preschool Program. She will be surrounded by peers and receive an ageappropriate curriculum, in addition to learning about teamwork, commitment, and problem solving. This will create a brighter "snapshot" today for Maria by strengthening her foundation, so she can reach her God-given potential for her "big picture" tomorrow.
PLEASE JOIN OUR CAMPAIGN TODAY!
CAPITAL CAMPAIGN CONTACT
A.J. Moore, Executive Director
amoore@ymcasanangelo.org
Angel Flores, Associate Executive Director
aflores@ymcasanangelo.org
Main Office: (325) 655-9106