REMEMBER TO FOLLOW THESE GUIDELINES WHILE MOVING ABOUT YOUR Y!
Social Distance (6 feet) at all times and in all classes.

Face coverings are strongly suggested in class.

Face coverings are REQUIRED should social distancing not be feasible.

Gloves are suggested but not required.

Sanitize your equipment BEFORE and AFTER use.

Sanitize your hands BEFORE and AFTER class.

Be patient and kind to those around you. We all share the same frustrations.
Join our instructors as they GO LIVE on Facebook! Stay active, stay healthy!
The new group fitness schedule is out! Print off a copy here.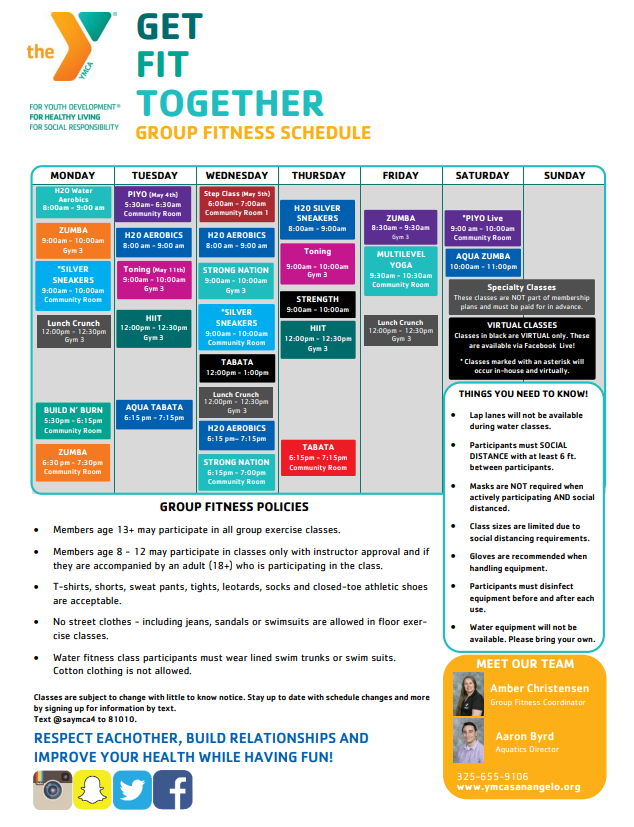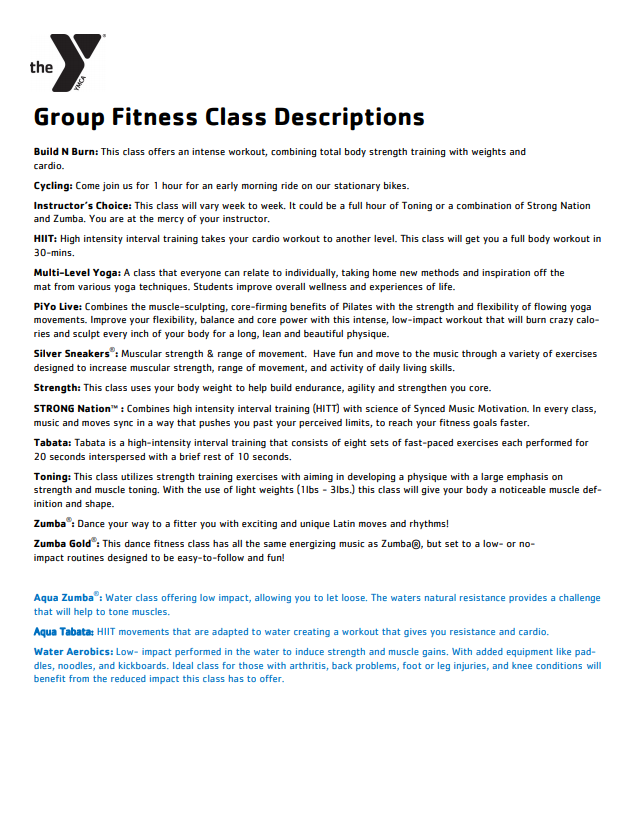 Due to Y-USA and music licensing standards, the Y cannot live stream music with the workout. We recommend you utilize the music of your choice.
Disclaimer: You should consult your physician or other health care professional before starting this or any other fitness program to determine if it is right for your needs. This is particularly true if you (or your family) have a history of high blood pressure or heart disease, or if you have ever experienced chest pain when exercising or have experienced chest pain in the past month when not engaged in physical activity, smoke, have high cholesterol, are obese, or have a bone or joint problem that could be made worse by a change in physical activity. Do not start this fitness program if your physician or health care provider advises against it. If you experience faintness, dizziness, pain or shortness of breath at any time while exercising you should stop immediately.